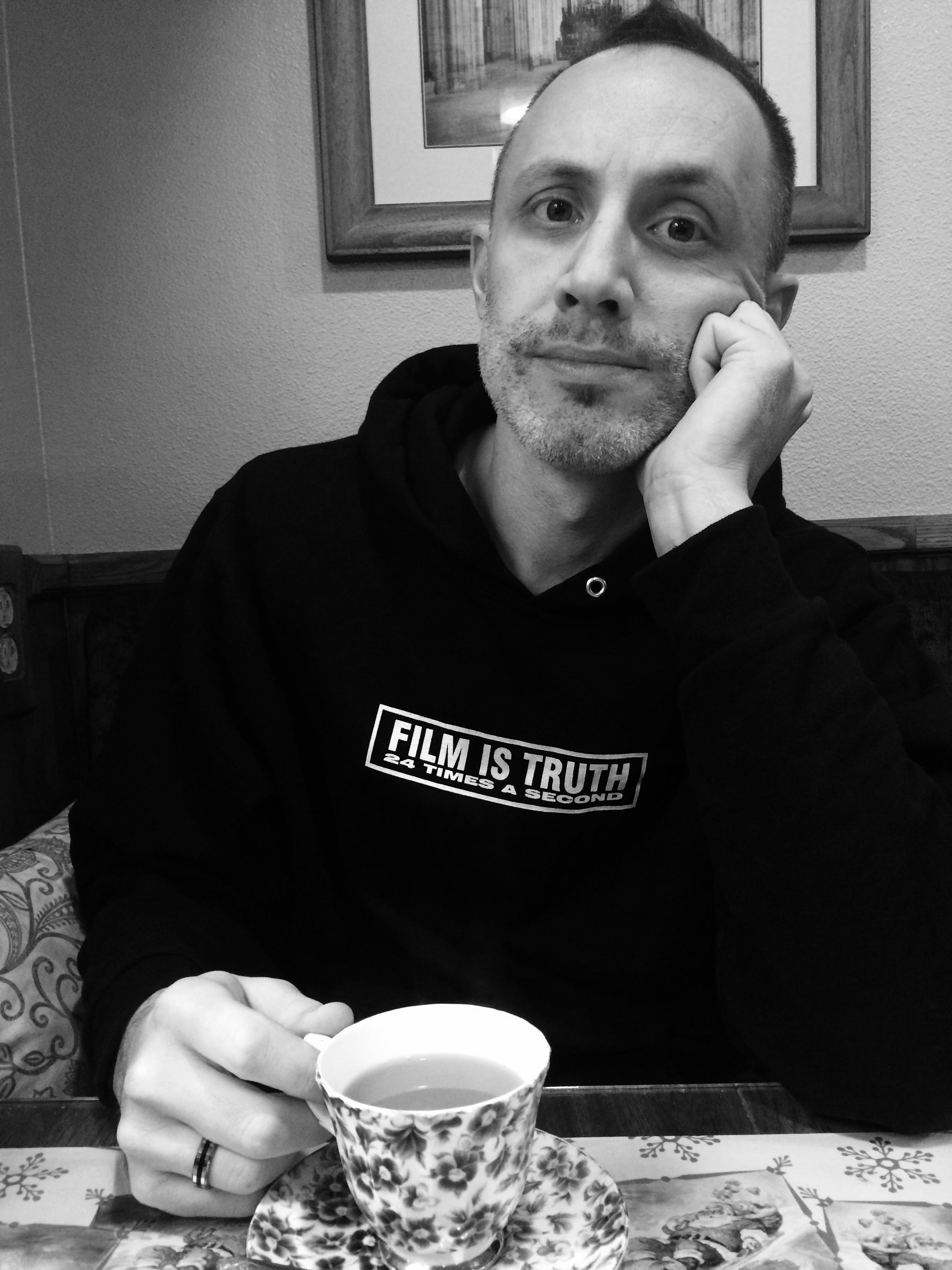 Musician and songwriter Don Anderson is better known as the lead guitarist of Portland based atmospheric metal band Agalloch, one of the most interesting musical outputs coming out of the metal universe at the end of 90's and active until 2016.
Started as a studio project, Agalloch's initial goal was mostly experimenting with melancholic music, taking influences from here and there and melting them into a unique sonic experience made of doom, black metal, early post-rock, neofolk, post-industrial, krautrock, psychedelia and progressive.
Agalloch is probably the best example of a band outside genres and speaking of Don in particular he has a very distinctive approach to his instrument providing very melodic metal guitar solos perfectly mixed with a classic rock attitude (that Gilmour/Pink Floyd influence on The Hawthorne Passage beautiful solo is evident) and folk sensitivity (the hazy EP The White (2004), the acoustic parts of The Mantle (2002), and in particular the track A Desolation Song completely written by him). His style was also complementary with John Haughm's (the other guitar player and singer) way of playing that was more post-punk/Fields of the Nephilim inspired with some loud post-rock/GY!BE moments too (Limbs).
But Don Anderson's music is not just Agalloch, his solo project Sculptured is another impressive band worth to listen. Started as a 90's melodic extreme metal band with the first album The Spear of the Lily Is Aureoled (1998), he later enriched the band's formula with some more epic and cinematic elements on the second Apollo Ends (2000) and finally destroyed all with the weird and abstract technical prog of the last album Embodiment (2008).
I'm very happy to have Don Anderson as guest for this new article, showing his personal 10 records list, which consist in albums that had a particular impact on him and his life, as a musician and as a listener.
Yngwie Malsteen "Rising Force" (1984)
If it weren't for Malmsteen, I wouldn't be playing guitar.
The first record I heard was actually Trilogy, but this was and still is my favorite.
To those who think Malmsteen is just a shredder, listen to the track Icarus Dream Suite Opus 4; so much feeling and a highly underrated vibrato.
Death "Human" (1991)
As I gradually got into death metal I knew the music could achieve a high level of musicianship, but I didn't really find it until I heard this record.
I came from a formal musical background and although I loved the speed and extremity of both thrash and death metal, I really wanted a band that also had chops.
Death was that band.
Metallica "And Justice for All" (1988)
This was a gateway album for me.
My introduction to truly heavy music and thrash generally began with the gradual volume swell of the track Eye of the Beholder. That riff sounded so incredibly heavy to me. It changed my life and musical trajectory.
I stopped exclusively listening to guitar heroes and began to seek out other bands like Slayer, Megadeth, Anthrax, Sepultura, and soon after death metal and black metal.
J.S. Bach "Orchestral Suites" played by The Academy of St. Martin in the Fields with Neville Marriner (1971)
Bach was also a gateway composer for me. It was his music that showed me polyphony and how multiple melodies work together.
It also helped that Malmsteen constantly talked about him.
These suites are so powerful and perpetually revealing, as all of Bach's music is. After Bach I went straight to the 20th century and listened to Stravinsky, Shostakovich, and the experimental ones like Xenaxis, Nono, Cage, Ligeti, and Penderecki who I all love.
But, if you were to ask me about the composer that matters the most to me, it's J.S. Bach.
Maurice Ravel "String Quartet in F Major" played by The Emerson String Quartet (1990)
Yet another gateway work.
As I said, I went from Bach to the 20th/21st century and skipped all the classical, romantic, and late-romantic composers. I wrote many of them off as too "ornate" or "excessive" in their lush orchestration.
Honestly, I was just being close-minded and overly dogmatic about contemporary classical music with its atonality, inaccessibility, and difficulty. But, this string quarter is simply brilliant. The 2nd movement with the plucked strings is the most famous part and for good reason.
This led me to devour all things Ravel like the piano works and especially Tzigane. In his music I can hear the work of many 20th century composers like Reich and Glass; he really is a red thread leading to the minimalists of the 20th century.
From Ravel, I finally opened up to Debussy, Saint-Saens, Borodin, and others.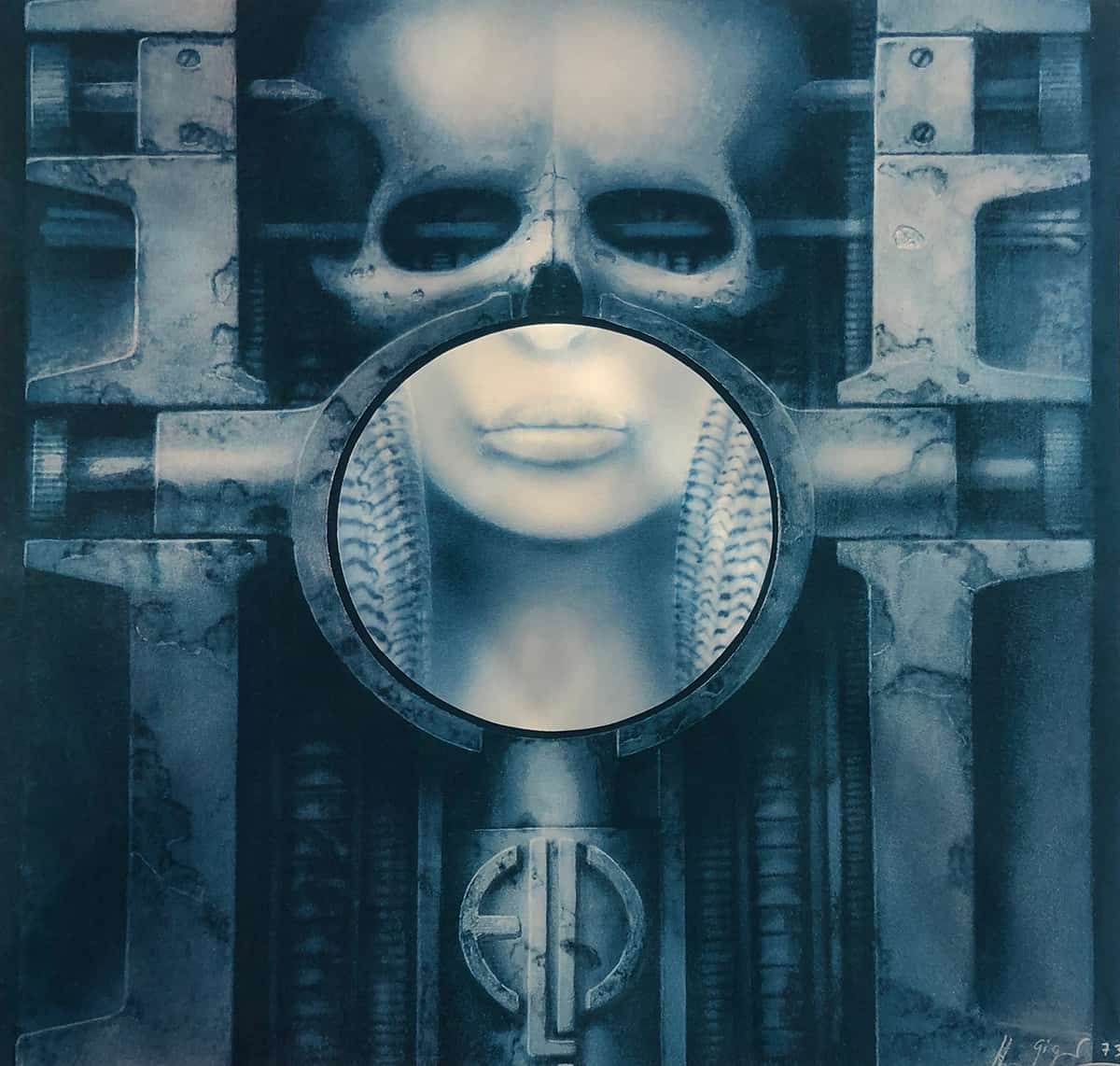 Emerson, Lake, & Palmer "Brain Salad Surgery" (1973)
And this record was my gateway into progressive rock.
I was a music theory student in college when I discovered ELP and found in them, as I did with Death, the perfect combination of musicianship and rock music. There was also enough weirdness to captivate my rebellious side as well.
From here I discovered Van Der Graaf Generator, all the great Italian Prog bands, and finally prog from Germany, France, Belgium, Scandinavia, and South America. I became a total prog-head.
Steely Dan "The Royal Scam" (1976)
The title track is a doom song. I could see Bell Witch covering it.
But, more importantly the guitar solo in Kid Charlamagne is easily one of my favorite guitar solos of all time. Larry Carlton's note choices and intervallic relationships are always surprising and pure ear candy.
I'm a huge fan of the Dan with their precise recordings, hip lyrics, and again, incredible chops. They simply sound like no one else.
Various Artists "Grindcrusher: Earache Records Sampler" (1989)
So, to risk sounding like an old man… "back in the day" we didn't have the Internet or the ability to literally hear anything, anywhere. And if you were a 12–16-year-old kid, you didn't have much money.
So, I spent my money very carefully which meant maybe buying a tape a week. Having access to a sample like this one allowed me to hear a whole lot of bands for the price of one cassette.
So from here I got into Carcass, Entombed, Nocturnus, Carnage, OLD, Naked City, and many others. This comp is so important to the history of death metal simply because it offered an affordable way for people to hear all these crazy bands.
Charles Mingus "Mingus Plays Piano" (1964)
Everyone knows Mingus as a composer and double-bassist, but not enough folks talk about how great of a piano player he was.
I don't think he played the piano that much, but this record reveals just how intimately connected he was to the piano.
What you have here is an incredibly personal recording of Mingus improvising on the piano. It's captivating and inspiring. Along with all the other great Mingus albums, this one remains in my top 3.
Current 93 "Of Ruine or Some Blazing Starre" (1994)
During the mid to late 90s, I was really exploring outside the confines of metal.
Current 93 was a group that wildly expanded my idea of experimental music, especially with the combination of electronics and acoustic guitar.
I was also taken by David Tibet's whole worldview: the combination of religion, the apocalypse, the occult, and childhood innocence.
From here I explored what me and my friends all referred to as the "World Serpent Family" which was the label/distro at the time that released groups like Coil, Nurse with Wound, Legendary Pink Dots, and many others. That whole post-Industrial scene was really inspirational.